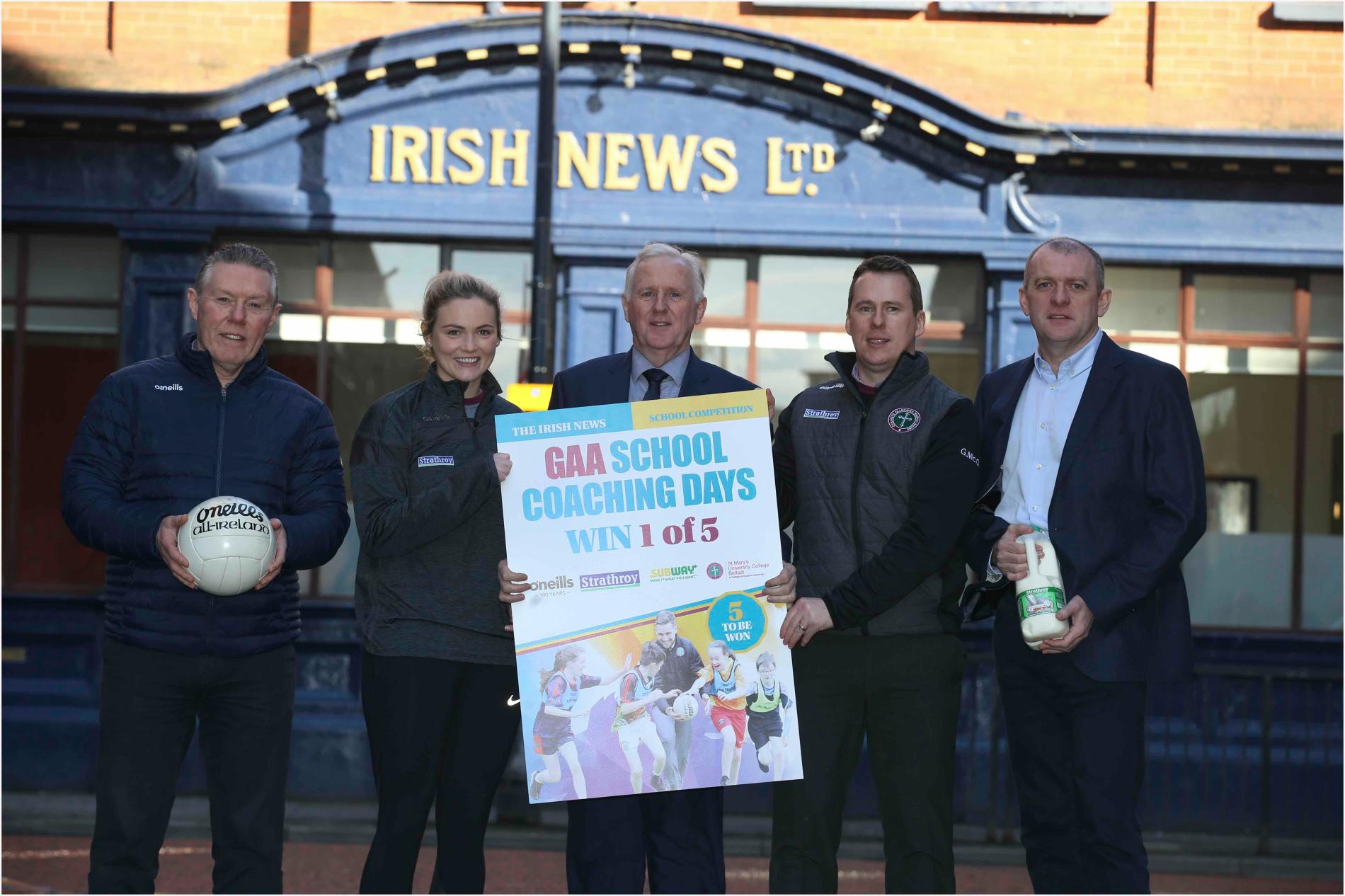 Strathroy Dairy has again sponsored the Irish News and St Mary's University College Coaching Days for Schools. Five primary schools will win a funfilled day playing Gaelic Games.
The popular competition, which is run in association with O'Neills Sportswear, Strathroy Dairy, Subway as well as St Mary's University College, will give schools throughout Ireland the opportunity to win two one-hour football or hurling coaching sessions designed by the St Mary's UC PE Department in Belfast.
The sessions will be delivered to ensure that every child has a fun experience with an emphasis on getting active and a current county player will be in attendance for every coaching session. Every school that enters will receive a free set of 15 training bibs if they return 10 completed collector cards with the special tokens that will appear in The Irish News from today until Saturday, April 18.
Ruairi Cunningham, Strathroy said, "The Irish News coaching days give the competition winners the chance to learn from the best up-and-coming coaches in a fun environment while also learning the benefits of an active, healthy lifestyle. Strathroy Dairy is delighted to continue its partnership with The Irish News School Coaching Days."
The Irish News sports editor Thomas Hawkins added his enthusiastic support for the scheme. "The Coaching Day is always a very popular day out for the winning schoolchildren. "The presence of a current county player at each session ensures it is something they will remember for a long time and this is an active initiative that schools across Ireland can get involved in."
O'Neills managing director Kieran Kennedy said the company is delighted to lend their support to the scheme which aims to promotes a healthy, active lifestyle for school children. "Having been involved as a partner in The Irish News Coaching Days from the inception of this fantastic initiative, O'Neills are once again delighted to give our backing to the scheme," said Kennedy. "Not only it is a great day for the school children involved, but it gives the students of St Mary's a chance to coach and develop the stars of the future and I would urge as many schools to enter as possible."
The Irish News marketing manager John Brolly highlighted the need for children to take regular daily exercise. "Exercise is an important part of the day for children and the schools, teachers and children will all benefit from the high-quality sessions provided by the St Mary's coaches," he said. "We are delighted to partner with St Mary's University College, O'Neills, Strathroy Dairy and Subway to run our school coaching days.
"The coaching sessions will hopefully give encouragement to the school children to get involved with Gaelic Games and also to become more active in their day-to-day lives." Teachers can register at www.irishnews.com/coachingdays